Meet the Team at Ballas Chiropractic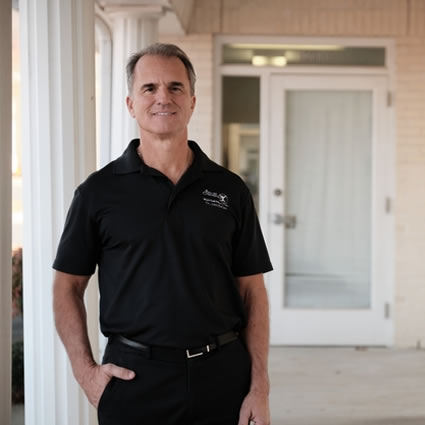 Dr. John Ballas received his undergraduate degree from the University of North Carolina at Charlotte. Earning several medical accreditations from Logan College of Chiropractic in St. Louis along the way, he received his Doctor of Chiropractic in 1998.
Dr. Ballas was active in athletics from an early age. He paired his love of athletics with a giving heart, raising money for charitable causes doing a cross-country bike ride. Always interested in becoming a doctor, he looked into his options. He met with a chiropractor, who explained what they do and the reasons why they do what they do. Sharing this basic philosophy of chiropractic resonated with him. He knew he had found his life's calling.
Dr. Ballas has additional certifications in:
Cox Flexion Distraction Technique
Chiropractic Sports Physician
Applied Kinesiology
Acupuncture
Kennedy Spinal Decompression
In 1999, he returned to his home region, to serve his community. Along with his wife, Donna, Dr. Ballas is very active in their church and community. They work to help local charities and philanthropic groups. In their free time, they like to spend time traveling. When home, they enjoy hiking, biking and staying healthy through regular exercise.
Dr Tyler D. Slabaugh grew up in Wallburg, North Carolina. He played collegiate football at Lenoir-Rhyne University where he received his Bachelor of Science Degree in Biology. After Undergraduate Dr Slabaugh went on to achieve his lifelong dream of becoming a Chiropractic Physician at Palmer College of Chiropractic, Florida Campus.
Dr. Slabaugh has additional certifications in:
Acupuncture
Dry Needling
Cupping
Graston Soft Tissue Technique
Cox Flexion Distraction Technique
Dr. Slabaugh, son of Pittsburgh area natives, is an avid Steelers fan and enjoys playing golf, tennis and going to the beach. He lives in Davidson with his wife Jessica, young children Harper and T.J., his dog Rooney and two cats.
Dr. Jessica Richardson Slabaugh has had a lifelong interest in chiropractic. As a young competitive gymnast she sustained many injuries including a life altering back issue. Thanks to chiropractic care she was able to heal and continue to do what she loved. This incident sparked a passion for chiropractic and she decided at a young age to pursue chiropractic as her career.
Jessica graduated from Western Michigan University and continued to Palmer College of Chiropractic in Florida.
I enjoy really getting to know my patients and treating them on more than a surface level. I like to really dig deep into the root cause of issues to start from the ground up.
Dr. Jessica is well-versed in:
Cox Flexion Distraction Technique
Graston Soft Tissue Technique
Acupuncture
Sacro Occipital Technique (SOT)
Kennedy Spinal Decompression
Jessica is a wife and mom of 2 beautiful kids and adds a dog and two cats to the circus. She loves to spend time outside and spend time with family and friends.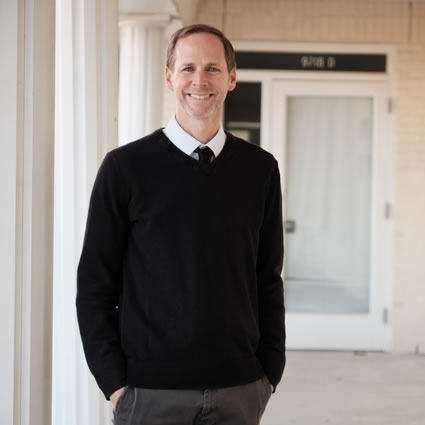 Dr. Charles E. Suber is a native of Tifton, Georgia. During his teens and early adulthood, Dr. Suber suffered life-threatening conditions which nearly took his life. After working to regain and improve his health, he knew that caring for others was his true purpose.
Dr. Suber completed his undergraduate studies at Catawba College, where he was a four-year starter on the tennis team. He earned his Doctor of Chiropractic degree from Life University in Atlanta, GA. He opened his first practice in Morganton, NC in 2002, and was an active member of the community during his 10 years there. He was voted Best Chiropractor in Burke County for seven consecutive years. Seeking new challenges, he sold the practice and returned to the Lake Norman area in 2012.
Dr. Suber brings 20 years of experience to Ballas Chiropractic. He has a passion for longevity science and anti-aging protocols, as well as caring for patients with chronic inflammatory conditions. In addition, he has completed the rigorous certification in Whiplash Brain Injury and Traumatology from the Spine Research Institute of San Diego. He is also certified in Kennedy Spinal Decompression.
When not in the office, Dr. Suber enjoys spending time with his wife and two children. He still enjoys playing competitive tennis, distance running and relaxing at the beach.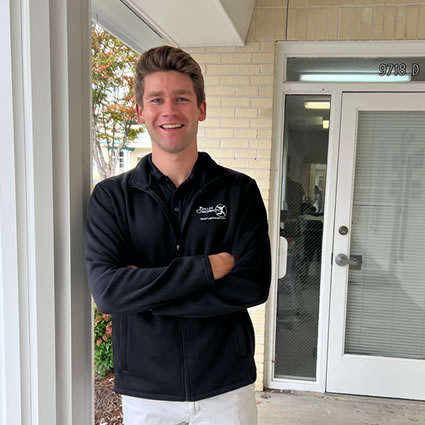 Growing up, Dr. Lane Dwyer had the opportunity to shadow his dad's friend, who is a chiropractor. Talking with him made Dr. Dwyer realize he wanted to do something in the medical field, to become some type of doctor.
When he was in the 9th grade, Dr. Dwyer knew that "something" was to become a chiropractor. At that young age, he contacted Palmer College of Chiropractic and asked many questions about what was required for acceptance into the program.
First, Dr. Dwyer earned his bachelor's degree in biology from North Carolina State University in 2019 and then his Doctorate of Chiropractic from Palmer College of Chiropractic in Florida in 2022. While at Palmer, he was involved in the Motion Palpation Institute Club, serving as an officer. He liked hands-on learning and teaching students who were new to the curriculum.
Dr. Dwyer enjoys caring for all patients across the spectrum, and can use many techniques, including Graston, cupping, Cox Flexion Distraction, and muscle release technique. He plans to get certified in both acupuncture and dry needling.
Having grown up in the Lake Norman area, Dr. Dwyer knew when he graduated from chiropractic college that he wanted to be back in the community, as he has family and friends here. Outside the practice, Dr. Dwyer enjoys activities on the water, including wake surfing and wakeboarding. He also stays active by playing tennis and volleyball.
Get to Know Us Better
Our team is here to help you get back to living life to its fullest. Are you ready? Contact us today, we'd love to discuss the best wellness solutions for you.
EXPLORE OUR SERVICES

Meet The Team at Ballas Chiropractic | (704) 896-8080