About Ballas Chiropractic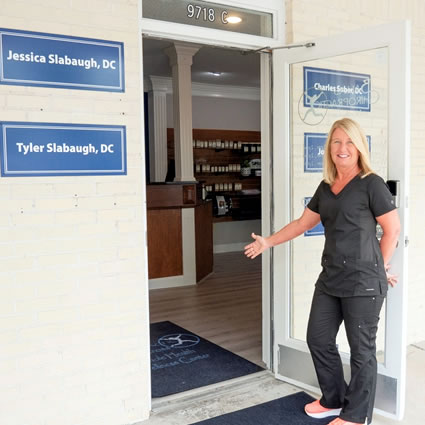 Ballas Chiropractic has been proudly serving the Lake Norman community for 19 years. During this time, we have grown from a one-doctor office to now maintaining a staff of four doctors. Well-trained, experienced and caring, we provide you with the superior care you deserve. Your diagnosis and care are not just our job but also our passion.
Before beginning treatment, we discuss every aspect of your concern. The diagnosis, care plan, time frame for results and possible outcomes. Our patients make the decision whether to proceed or not. We want you to understand and be comfortable with the plan. Having a variety of therapies and modalities available allows us to adjust your treatment plan as needed.
Our Mission
Our mission is to help as many people as possible experience optimum health and vitality through chiropractic care and a healthy lifestyle. Through our passion for wellness we want to inspire and educate patients on how to create and maintain their health.
A Hands-on Approach
We are a whole health wellness center. Whatever might be wrong with you, come in and let's see if we can help you naturally and holistically. It could be issues like children's earaches, migraines for years, back, shoulder or knee pain.
Try our non-invasive, conservative approach to better health. A significant number of complaints, issues and problems can be handled with chiropractic care. Doesn't matter what it is, we'll do our best to help you. And if we can't, we can get you the help you need elsewhere.
MEET THE TEAM
Finances
Our team wants you to get the care you need. We're going to do everything we can to make treatment financially possible.
We are an in-network provider with most major insurance plans as well as Medicare. We accept all major credit cards and CareCredit as well.
Questions? We Have Answers!
Wondering whether chiropractic care will work for you? Give us a call; we'd love to chat with you and address your questions and concerns. Contact us at (704) 896-8080, we're waiting to hear from you!

About Ballas Chiropractic | (704) 896-8080